At the moment v3 is considered an alpha, expect some issues, though in our testing there hasn't been anything major. We will need help gathering logs and troubleshooting for issues, if that's not for you, please wait for a future release.
What's New
There is a ton of new stuff, see here for a mostly complete list of what has been closed in the v3 work.
Some highlights:
Uses .net 4.6.1 (previously 4.0)
New UI
Grouping of qualities in profiles
Remux and WebRip qualities
Language Profiles
Backup and Restore config/database from the UI
Manual Search is now Interactive Search (clarity between manually searching by pressing buttons and interactively selecting a search result)
Interactive Search filtering
Interactive Search for full seasons
Customize number of rows and columns for tabular data (series, queue, history, etc)
Series import
Debian package includes systemd startup script
Drone Factory has been removed, it will not be coming back, though we have plans to improve the import process outside of basic flow
Screenshots
Series import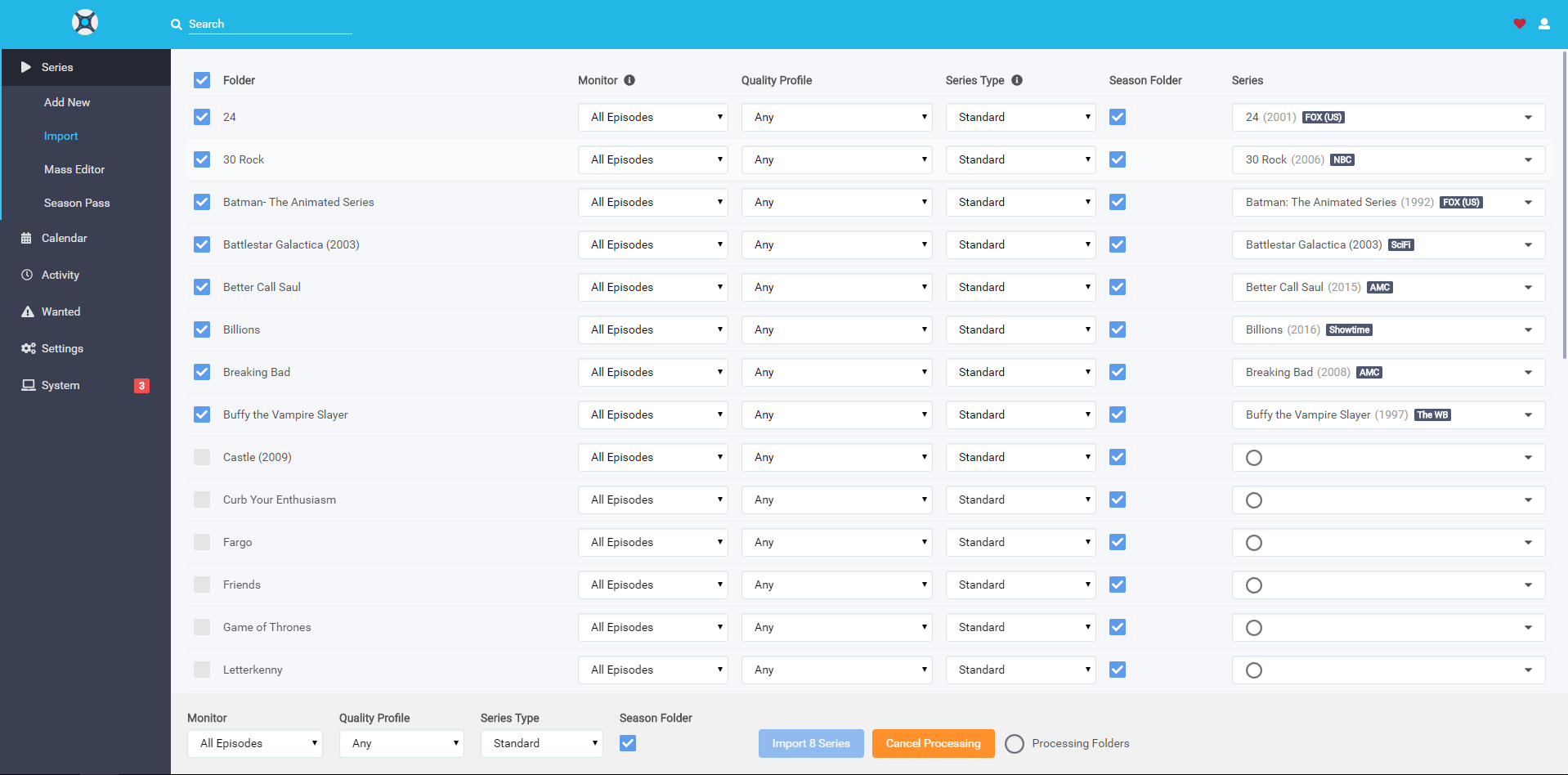 Series Posters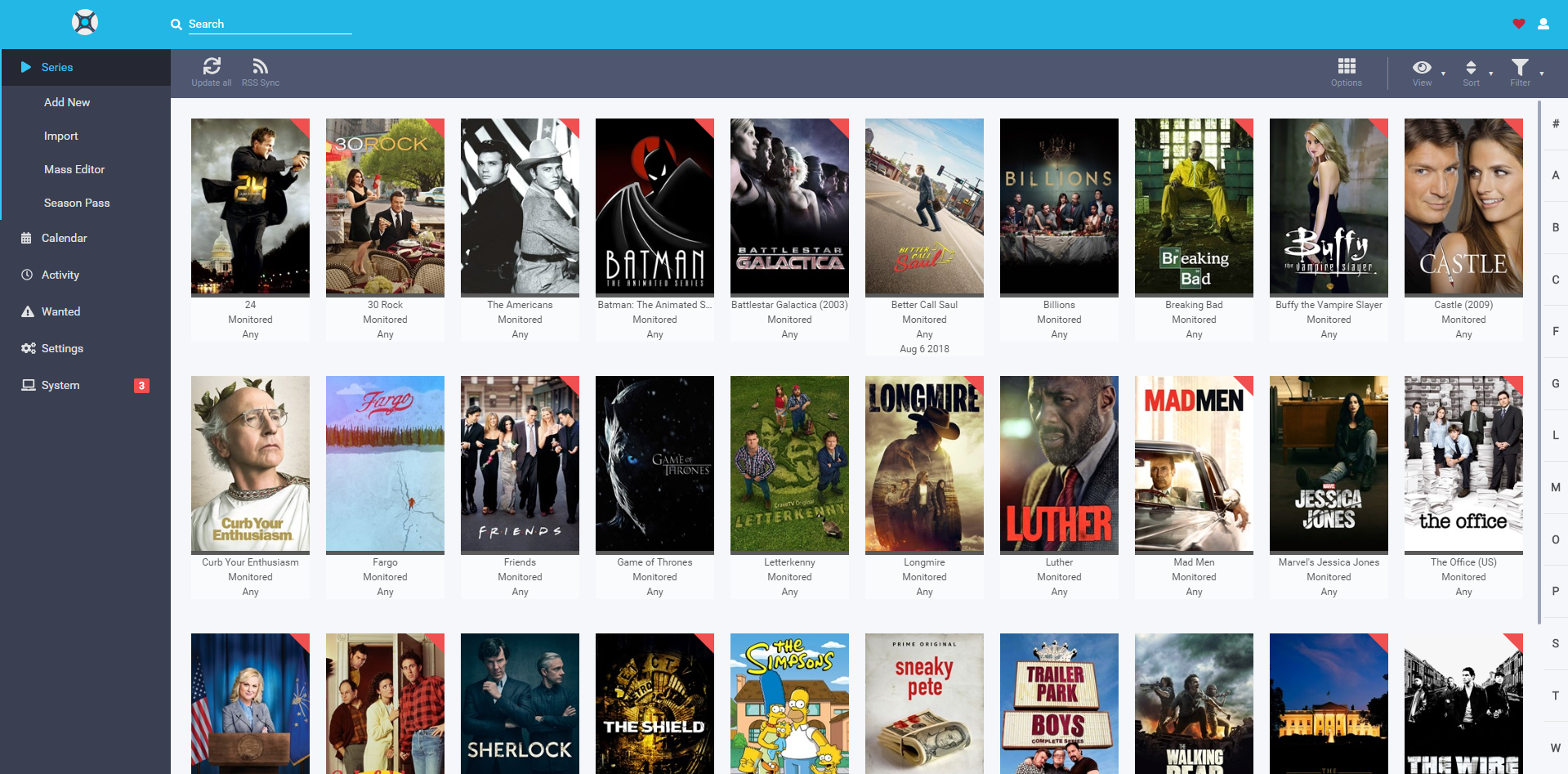 Series Details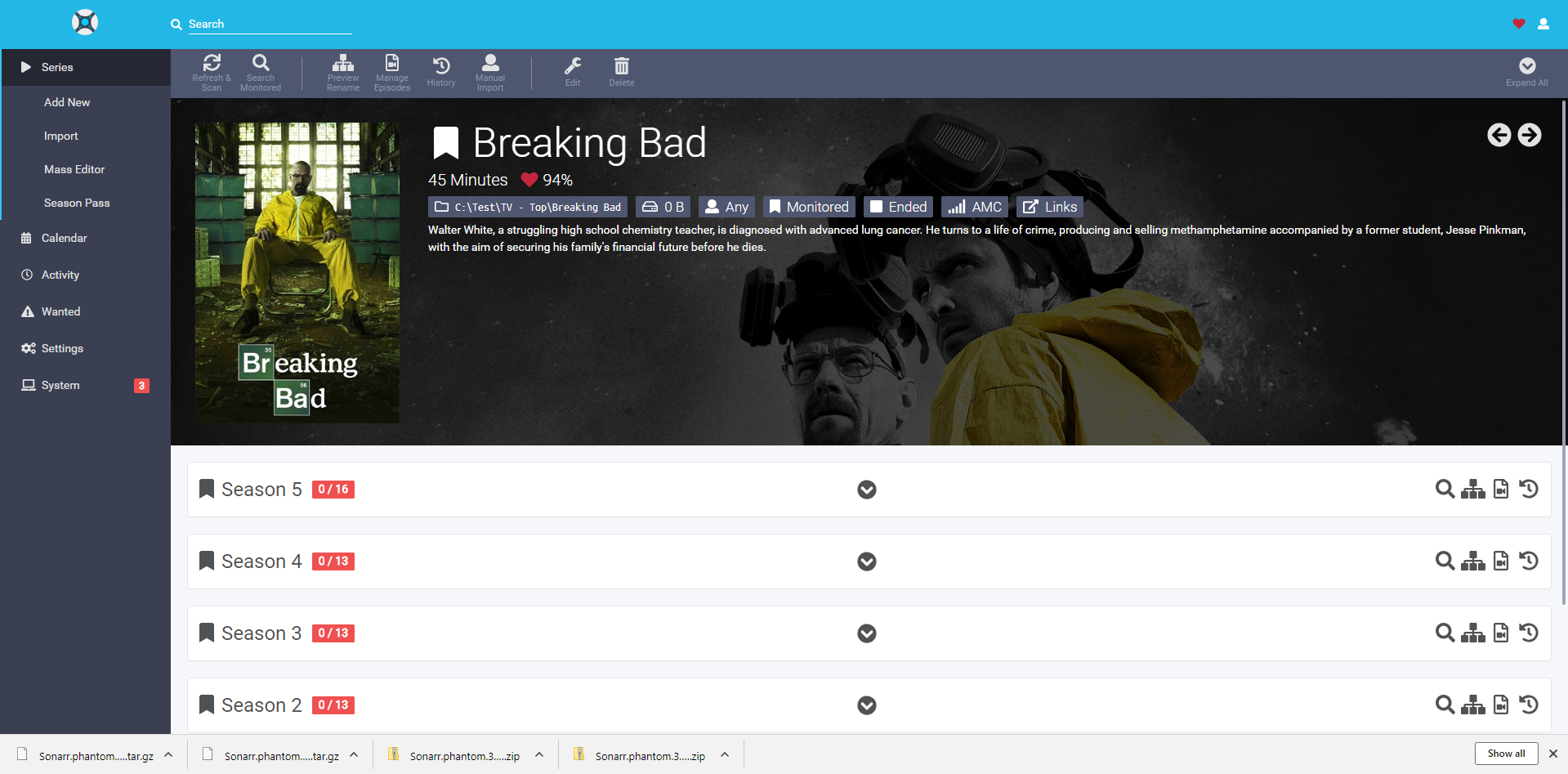 Quality Profile Editor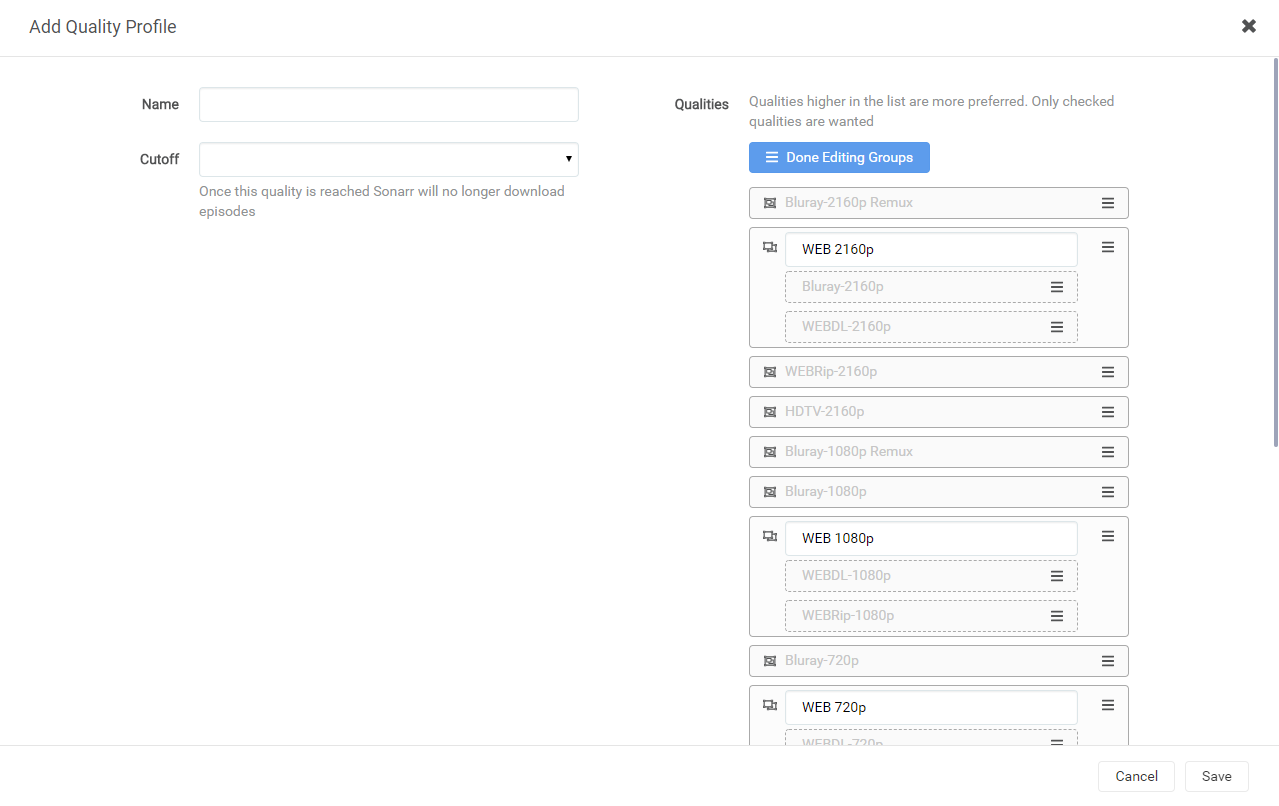 Upgrading/Testing
Install .net 4.6.1+ (https://www.microsoft.com/net/download/dotnet-framework-runtime) or mono 4.6+ (http://www.mono-project.com/download/stable/)
Make a backup of Sonarr
Download and install the appropriate version below
Start Sonarr (if found Sonarr will move and upgrade the database from v2)
Download Information
All download links are available on sonarr.tv
Reporting Issues
Please open a thread on the forums or reddit with the relevant debug logs, OS, version, mono/.net version (the same things we request normally), incomplete/low effort reports won't get much attention; help us help you/everyone else.